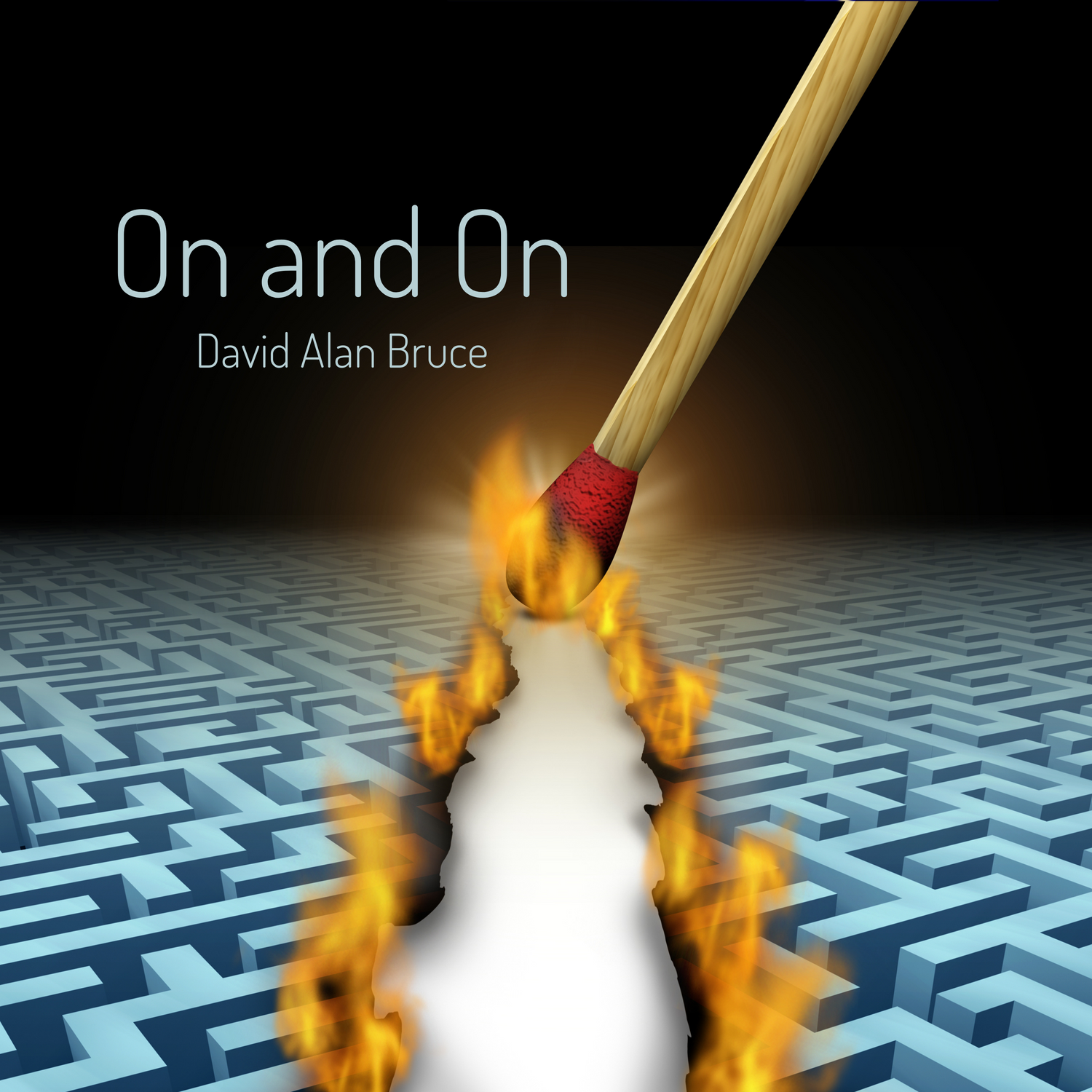 Sound advice 
Enticed 
[I can't stop] my appetite for you 
Advice [they say] 
I can make it without you 
It's a love song, right? Nah…love is overrated!
With all seriousness, the beauty of music is it is subject to interpretation. It is common that artists don't often reveal the true meaning behind songs. For the fun of it, Google Alanis Morrisette's "You Oughta Know song meaning" or way back…Carly Simon's "You're So Vain".
Despite rumors and folklore, you just don't get a clear explanation from either artist on what the song is about. But this is the beauty of the open canvas music offers the songwriter. Even better is the colors and shapes on that canvas can take many forms; depending who and how they are being interpreted.  
"On and on" is a song that parallels the longing to hang on to something or someone; despite the reality that a deep, destructive co-dependent relationship exists. Regardless of all the external coaching and valid input that tells you "this is really bad for you", the inner self has a craving that says, "I am going to dis and deny all that's bad and hang on to that single, warped ounce of empty something that somehow fills/fulfils whatever hole I have in my body, heart, and mind'. 
Unlike other songs I have written; whether it is part of this collection [Damaged], my prior album [David Bruce and Funkestra-Collide], or anything prior, this is the first attempt at writing and performing a Reggae song.  
I have long been a fan and consumer of Reggae; most recently Stick Figure (on IG: @stickfiguremusic ) a definite fave. The mystery of the song writing is exactly where it comes from. Quite honestly, I believe it's a melding of all the music that inspires you, a moment, emotion, event or feeling that moves you, and something that screams loud from the depths of your soul.  The rest defies explanation. 
"On and On" couldn't have been what it is without the off-the-hook drum performance by Ivan Grammer @Ivangabrielgrammer, the in-the-pocket bass playing of Chris Jefferies @coastalcrjeffries, and of course, my friend and magician behind the production Jamie Stoffa @jamie_stoffa 
Listen to the song and let me know what it says to you. Follow me on IG at @thedavidalanbruce